Pavilion Lake: Glimpses of an Ancient Sea Floor
The maps and pictures taken from the lake floor
<![if !supportEmptyParas]> <![endif]>
<![if !vml]>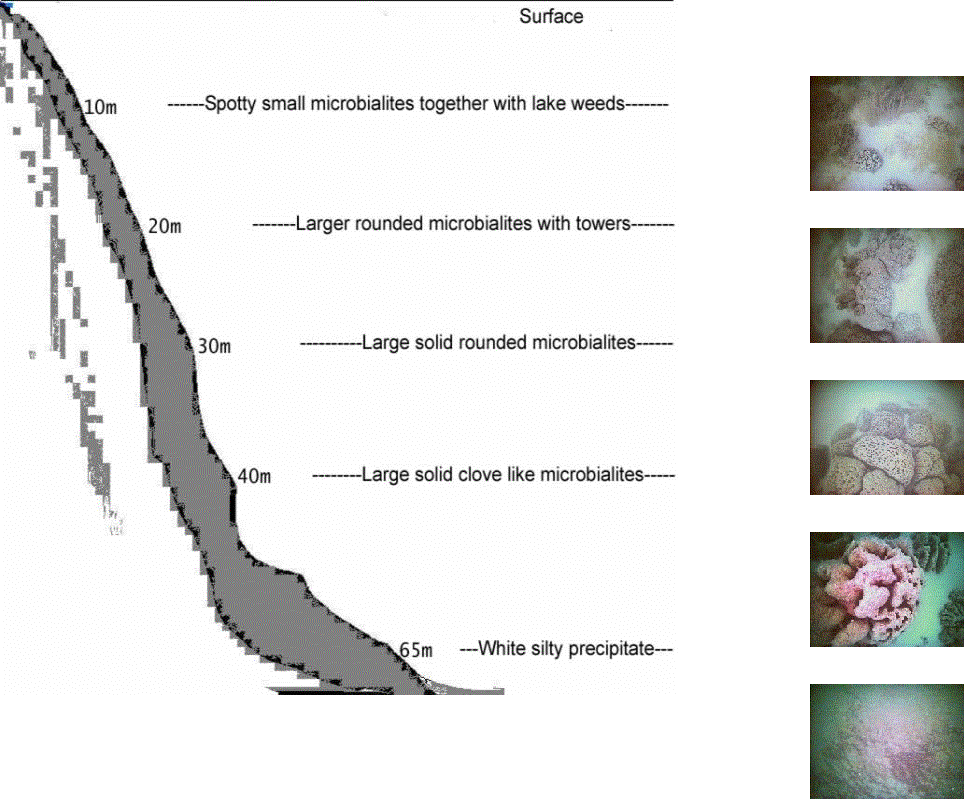 <![endif]>
<![if !supportEmptyParas]> <![endif]>
These images of microbialites were recorded on July 31, 2001 using a pipe inspection camera (SS-126C) manufactured by DeepSea Power & Light Inc. The camera was mounted at the end of a small piece of steel pipe and illumination came from the built-in LED's. The small length of steel pipe provided protection for the camera and weight for the end of the cable that the camera was suspended from. The video stream was recorded using a Sony Digital 8 Video Cassette Recorder (GV-D800). The still images were produced later by playing the video back into a Sony Digital 8 Handycam (TRV730) through fire wire and using the still photo option.
For sonar images of the mounds on the ridge across Pavilion Lake, click here.
Back to the Underwater Research Lab's Home Page.
---
Last updated: Aug. 28, 2001